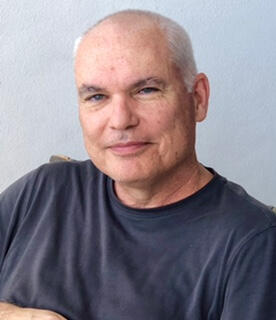 Hi, I am
David Vernich
the author of Middle Class to Millionaire and it is my mission to help highly motivated people end financial stress by guiding them to build a passive income quickly!
Ready to make a change ? read my book
Middle Class to Millionaire: Making the Leap to the Next Level
For most people, the thought of making the leap from middle-class to millionaire status is nothing but a pipe dream.Does that ring true for you as well?I hope not, but allow me some time and an open mind to show you why this is, in fact, not as far- fetched of an idea as it seems to be at first glance.Suspend your skepticism for a moment and begin to imagine how it may be possible to create enough passive income to surpass your earned active income from your full-time job.Imagine living without worrying about current expenses or the next recession. That is the motivation I had to document my journey from "Middle Class to Millionaire" for you!This groundbreaking book is packed with remarkable strategies for your personal financial growth, all backed by the real-life experience of the author who made the leap himself.Order your copy today and start your journey towards true financial freedom!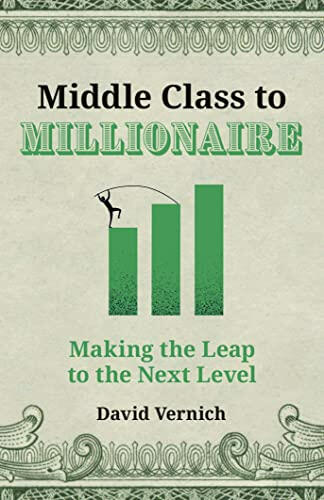 ---
TESTIMONIALS
Hear From Our Satisfied Readers
Top reviews from all over the globe !
1:1 consultation
Chat with me?
Want personalized advice on how to apply the strategies in "Middle Class to Millionaire" to your own life? Why not take it one step further and get tailored advice from the expert behind it?Schedule a call with me now.
---
Premium service
$150
Ready to take your life to the next level? Book a 1:1 consultation call today!
Why get this book?
Top 5 reasons
Practical advice: This book offers practical advice and strategies on how to achieve financial success and make the leap from staying perpetually stuck in the middle class to becoming a millionaire.Personal anecdotes: The author shares personal anecdotes and real-life examples to illustrate the principles he is teaching, making the book relatable and the methods do not require an unrealistic set of skills most people do not possess.Goal-setting techniques: The book provides readers with effective and realistic goal-setting techniques that can be actually be achieved in the real world, proven time and time again.Mindset shift: The author emphasizes the importance of how to develop a millionaire mindset, which is necessary to achieve financial success.Inspirational message: The book is an inspirational and motivational read that encourages readers to take action and pursue their dreams of financial freedom and success.
Who am I ?
About Me
I am a 30+ year veteran in the commercial banking industry. In 2007, I discovered the secret to make the leap to the next level and become a millionaire by partnering with other like-minded investors to purchase real estate and I began my journey to generate passive income.As a result, I now own more than 100 rental properties in Tennessee and I am motivated to help others reap the benefits of passive income in their own lives.If you want to explore how you can begin your journey to financial self-sufficiency and build enough passive income to cover all your living expenses, do not delay…contact me today!
David Vernich © 2023. All rights reserved